Dreams of Africa
The Smith family story is a very long and sad story; it also makes reference to racial discrimination, and world history. However in order to keep this story in focus (on the Smith family) I will only make small historical points, which may be researched further by the individual reader if they so choose. The very beginning of this story takes place on the continent of Africa on the infamous "Slave Coast", near the River Nile, in Ethiopia.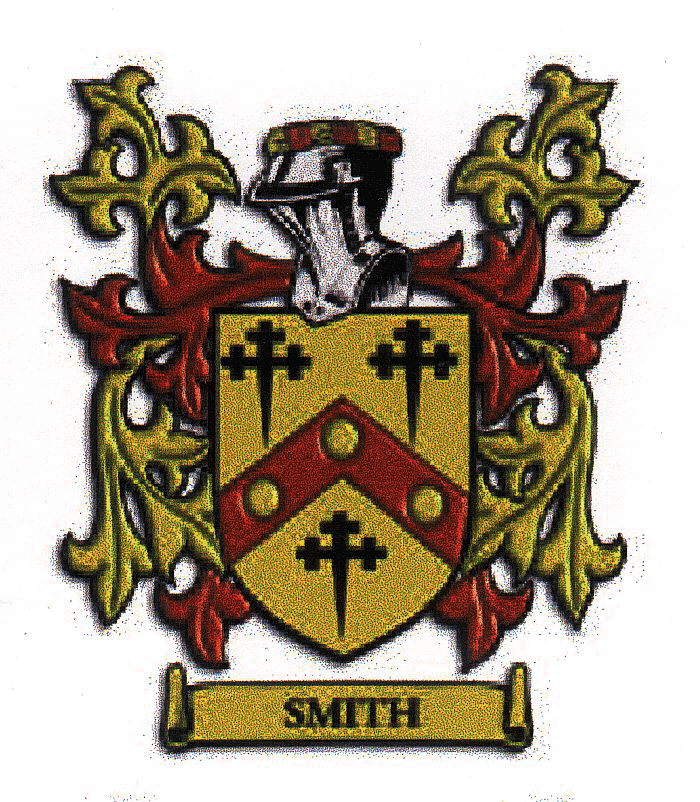 Cudjo (Kudjo) was a young man born between 1780 - 1800's, married with a wife and several children, while going about his daily routine, Cudjo noticed a ship with several "white folks" unloading cargo. Over the next few days he began to become friendly with the ship's crew, and was invited upon the ship one evening for a party along with many other people from the area. They were treated to a feast, with which the licquere horns were passed about freely. After becoming very drunk the invited guests fell a sleep on the ship. When they awoke the next morning however the grim discovery dawned on them that they had been tricked, finding that their circumstances had changed dramatically from guest to slave in almost a blink of an eye. They were bound in chains and put in the hot sweltering conditions of the hold, crammed in like sardines and many miles out to sea. In America, Cudjo and His fellow slaves were unloaded, and herded like cattle to the auction block, where they we sold as chattel property to the highest bidder. They were then taken to their "masters" home or plantations where they were pressed into doing labours jobs to help their new "masters" prosper. (See antebellum slavery document) Cudjo was not easily swayed to giving up his freedom, he ran away several times from his new "master", in hopes of taming his determination to run away and soothe his loss of his family, Cudjo was given a wife. With this new union and mate Cudjo produced three children. Sometime after his third child was born, Cudjo began to want to shed the shackles that bound him and began to run away again. On his final escape, Cudjo was found hiding in a tree and was shot at close range, dying of his inflicted wound, but Cudjo's spirit lived on in the three offspring that he produced.
**At this point I would like to say that only one off spring of Cudjo's new union is known and the relative where about is suspected to be somewhere in Alabama**
Jackson was born On July 14,1822, and died December 12, 1892. As a young man Jackson was purchased by an Arkansas plantation owner named "Captain Smith", with his new home close to Little Rock, in Pulaski County. "Captain Smith" bought Jackson for his illegitimate, mulatto daughter named Mary, (who was born December 24, 1827), to be her husband. Jackson and Mary lives were very different from most slaves; in the fact that they were both educated with "Captains Smith's" legitimate children, and were considered part of his family and enjoyed somewhat relative freedom. Jackson was appointed overseers of the plantation when he became of the age for the job, acquiring their own house on the plantation property. Their union produced three Children; Tommy, Rufus, & William, which were all given freeborn status. Mary died March 7, 1893.
**During the civil war Jackson served on the Union (North) side of the armies. During the civil war, "Captain Smith" served on the Confederate (South) side; during 1862 he was wounded and returned home. Some time that same year, he was shot and killed by bushwhackers. That same fateful night Tommy, Rufus, & William were stolen by bushwhackers; taken to Texas and put on the auction block and sold as Slaves. When Tommy told his new "master" that he and his brothers were stolen they were rounded up and put back in the bushwhacker hands; as a warning to the other boys to keep their mouths shut, Tommy was shot dead a short time later. Tommy was born in 1854**
Rufus Saddler Smith, was born July 10, 1856 and died on April 14, 1909. At the age of six years old was stolen from his grandfathers plantation was sold as a slave in Texas. For the next six years he worked on" Master Ed's" small farm, enduring beatings and the likes until he was twelve years old when he ran away. The next six years he drifted from town to town stealing food, working for wages that never came, trying to find his way home. In 1874, Rufus returned to the Little Rock area and was reunited with his parents on his grand father's plantation. As Rufus settled in to a farm life on the plantation, he married Drewcilla Threat December 1887, in Pulaski County, Arkansas.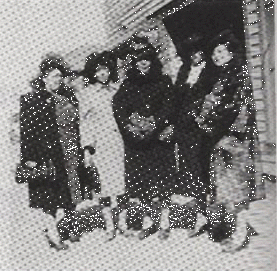 The Union of Rufus and Drewcilla was a successful one, producing twelve children. (Each one with their own story.) While the Smith family was moving from town to town, their family grew with the arrival of Rufus Warren ("Buster"), and continued to grow with the arrivals of Mary, Ella, Bertha, John, Bessy, George, Daisy, Hubbart, Drucilla, David, & Thomas. In the late nineteenth and early twentieth century, Rufus transplanted his family ten times, living in such places as the "Indian Territories" and the "Western Territories" staying one step ahead of the shackles of slavery and the terrifying lynching & discrimenent laws being past in congress. In 1910 when the great land rush was on in Canada, Rufus and his family followed Benjamin Howard (son in-law) to Canada, more precisely to the Saskatchewan region. (See land grant papers) The Smith family came two at a time by the way of the Underground Railroad.
**William Smith, was by fluke found Living with his wife and children in Texas; William born in 1858, died October 31, 1909 at the age of fifty one years. Will Curtis (who is not mentioned in above story) was a orphaned "white" child that Mary took in and raised as her own after her son's had been stolen; he raised a large family in the Ozarck mountains. The spelling of "Drewcilla" is derived from an official IGI record from the Latter- day Saints. Drewcilla's heritage is one of great discussion, whether she is mulatto or an illegitimately born child of a Caucasian mother. She was birthed and raised by a lady known as "Grandma Anne" in Alabama, and at the age of twelve, after a visit from some "white folks" was sent to Arkansas to live with Anne's sister rose, where Rufus and Drewcilla met. Ella's brothers and sisters genealogical information will appear at the back of the book** Maude Ella Marcella Maude Smith was born in Tulsa, Oklahoma. She was fair skinned, with long dark hair, and burn scars on the right side of her body, as a child she has been badly burned by fire. Ella had been married at the age of sixteen to a fellow named Benjamin Howard. She followed her husband, Benjamin, to Canada, with her son in about 1910 from Oklahoma. At this point in the story it is pertinent that some factors as to Benjamin's trek be brought into the light. Benjamin was employed at the cotton mill in Tulsa, and a dispute broke out between the foreman of the mill (Garfield Coleman) and Benjamin as to the weight of a load of cotton. Garfield, who was white, attacked Benjamin with a weapon, The outcome was Benjamin shooting Garfield and mortally wounding him. All most immediately Benjamin left for Canada using several different borrowed names and the children of Benjamin and Ella were born under the surname of Mack for this reason. Even in Canada, the long arm of the law plagued Benjamin Howard, prompting him to move around from place to place. On January 25, 1924, Benjamin Howard was run over by a bus in Regina and died and is buried under the name of James (Jim) Mack. During Ella's marriage to Benjamin Howard, eight children were born. Leon, (who died at the age of five), Lenard George Warren, (who died in action in W.W2)Sarah, Ida May, Jenny Eva, Herman Lawrence, Henretta Venton, Corthen Forelorne. Upon her husband's untimely death, James Mack's former employers took up a collection for the widow and her children. This was quite an amount of money, that Ella received to sustain her and her children.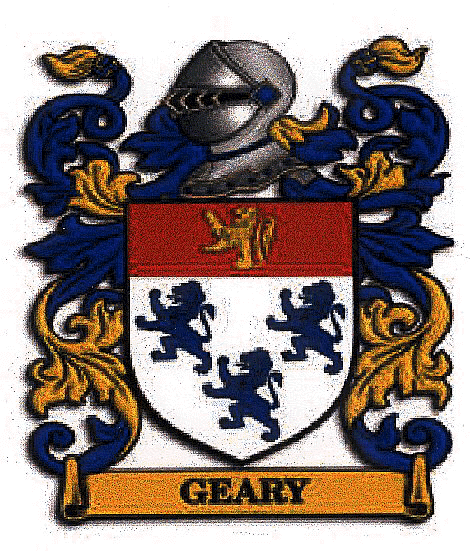 Ella's second marriage was to a gentleman named William Almo Marshall Guerry (Geary), and her family grew once again with the arrival of another nine children. There is, Julia, Joan Naomi (who only lived to be two and a half years) Marcella, Edna Vivian, William Almo, Jerome Allan Ray, Glen Danielle, Franky Dale, Margaret Anne. William Geary died in 1932 in Wild wood, Alberta.
Ella's third marriage was to a man named Bob Lipscombe. Ella died of a cancerous tumour in her stomach.
** William Guerry changed the Spelling of his surname for phonic reasons. Most of Ella's children carry the surname of Geary.
Rev. Rufus Warren Smith - "Buster" Rufus married Everleaner Cooper, daughter of Ed and Artie Cooper. They had two children, Irene and Edward.
**Rufus had a child with Irene as well. **
Birtha Smith
Birtha Smith was married twice, the first to Amos Lipscombe, then to his brother, Bob Lipscombe.
Bessy Smith
Bessy married David Mayes.
George Smith
George Smith married Trina Glover.
Daisy Smith
Daisy married twice, first to Joeseph Mayes, then to Arnold Williams.
Drucilla Smith
Drucilla married a Mr. Whitaker.
David Smith
David married a Miss B. Moris.
Thomas Smith
Thomas never married. **Thomas was mentally challenged**
Maude's Brood

Leon(Lynn) 
Born 1910, Oklahoma Terr. 
Died when he was five in Regina,Sask. 

Lenard 
born May 12, 1912 In Sask ,Can 
Died in 1932 during WW2 
Buried overseas 

Ida may (May) 
Born 1913 Sask. Can 
Married Tony Payne 
Children:Anna Payne 

Sarah (Saddie) 
Born in Turtleford Sask, Can 1914 
Married (1)Edmond Baxter Kurtin 
Married(2):Sunny James Albert 

Benjimin Herman Lawrence ("Y") 
Born Aug 27, 1918 
The next chapter will be on him and his Family! 

Jenny Eva (Eva)  
Born 1921 Sask.Can 
Married (1) Earnie Bean 
Married(2) Richard Henderson 
Married (3) Hal Price 
Married (4) Carl Goodman 
Children: Patsy Bean 

Henretta (Dutchy)
Born 1921 Sask Can 
Married(1) Vern King 
Married(2) Elmer Sneider 
Children 
Marlene (daughter)King
Karen (daughter)King
Donna (daughter)King
Amber ( daughter)Sneider
These names are all part of dutchy's family 
Robin
Cathy
Scott
Deanna
Carla
Stacey
Kent
Tracy
Becky
Briton
Paris
Santana
Kaylor
Dante
Destiny
Stephine
Desire
Jonathon
Jay lynn
Angel
Tyesra
Jerome
Marcus
Jamal
Danielle
Tristan 

Corthen (Bobby)  
Born 1931 Sask Can 
Married:(1) Kathy Fallow 
Children: Gaylord  
Married(2) Rita McCleary 

Julia Geary: 
Born 1925 Prince Alberta ,Alta,Can
Married(1) Gerry Henderson 
Married(2)Larry Hoover 
Jerry (son)Henderson
These names are all part of Julia's family 
Lore
Maria
Brenny(Son) Henderson
Faith
Aryon
Breck
Joran
Jenelle
Jatson
Tyrone
Keema
Kyle
Freeman
Mykalailan
Kirra 

Joan Geary 
Born 1927 Prince Albert, Alta, Can 
Died when she was 2 

Marcella Geary 
Born 1929 Moose Jaw, Sask, Can 
married Bill Wilkins 

Edna (Eddy)
Born 1930 Edmonton Alta Can 
Paul (husband)
Paul David (son)
Annette
Eodna
Dekeyia
Robert
Aynarra
Carita
Danniee
Julia
Paulette
Amadu
Imani
Finnoh
Forah 

William (Billy)
Born 1932 Turtleford Sask Can 
Lil (wife)
Cindy (daughter)
Sheldon (Son)
Nikki
Billi Jo
Heather
Sheena
Kaylie
Ethan
Colton
Tana (daughter) 

Jerome (Jerry) Geary 
Born 1934 Edmonton Alta 
married Onep Raelyne 
Danielle (Danny)Geary 
Born 1936 Edmonton Alta Can 
married Jennet Coleman 

Franky Geary 
Born 1938 Edmonton Alta Can 

Margret 
Born 1940 Edmonton Alta Can 
Married: Albert McCalas 
These names are all part of Margret's family
Ralph
Brandon
Tiffani
Aaron
Brett
Ariana
Kelly
Tracy
Blake
Curtis
Orsley
Barb & anthony
Jordan
Chenise
Shannon & D.t
Robbie
Heathy
Adam
Dessie 

Franky (Woody) Geary
Franky (son) 


Benjimin (Benny) Herman Lawrence Geary 
Born Herman Lawrence Mack August 27 1918 in Regina Sask Can but in later years changed his name legally to the fore mentioned. Benny or "Y" as his grandchildren call him was an amatuer boxer and a prize fighter in his younger years. He met and married Alice (Tommy) Nellie Thompson (born January 8 1918 in Ponoka, Alberta, Can.) 
Children: 
(Tonie) Marcia Loretta Geary 
born 1940 in Regina Sask, Can. She married(1) David Graham (born 1941 in London England.) (2) John (Boat) McKinney (born December 4, 1953) Children of Marcia and David: 
              Chara Coprice Graham married Bradley Hoey 
                       Sarah Jane Hoey 
                       Erin Alexander Hoey 
                       Julia Nicole Hoey
 
               Pippa Whitney Graham married Steve Miller 
                       Bennie John Miller 
                       Meaghan Breananna Miller 
                       Katlyn Miller 

               Christopher John Graham  married Kendra 

(C.D.) Sandra Constance Geary was born February 3 1945 and died in Ottoowa, Ontario Can. She met Charles Neuman Jones. Children 
              Bruce Bengie Geary (b. August 19, 1963,Edmonton, Alta,Can) He met: Allison Going.
                        Children Kyla Brooke Goin - Geary 

Married: (Sunny) Sonya Dawn Chapman B.September 24, 1970. Children 
                        Jacinta Maria Geary 
                        Quade Allan Bruce Geary 

(D.D) Larry Warren Geary was born December 6 1946, he married Suzanne Maria.
                       Children Jorma Cassian Geary 

(Teri) Terilyn Adina Geary was born April 9 1953, married Charlse O' Neill. 
                       Children
                        Shaun Patrick O' Neill 
                        Jennifer Joanna O'neill 

(Bill) William Thomas Geary was born December 17 1955 in Edmonton Alta Can. He married Kimberly St John. 
                       Children 
                        Melissa May Geary 
                        Thompson James Geary